Staff
Our staff works to oversee and implement the day-to-day, week-to-week ministry of the church. They would be glad to hear from you and answer any questions you may have!
David Sherwood, Senior Pastor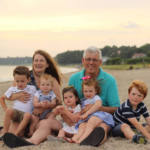 David grew up in New Jersey. He received his B.A. from Duke University and his M.Div. and D.Min. from Gordon-Conwell Theological Seminary. Ordained to the gospel ministry in 1988, he has served as Trinity's senior pastor since 2005. David and his wife, Kim, live in Barrington and have four adult children and seven grandchildren. In his spare time David likes to watch documentaries and old sitcoms, listen to Bruce Cockburn and The Derek Trucks Band, and fuss over his old Mercedes diesels…unpersuasively trying to convince Kim that they were wise purchases.
Nathaniel Koliyah, Ministry Intern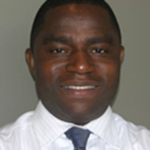 Nathaniel grew up in Liberia and immigrated into the US in 1994. He graduated from Roger Williams University in 1999 majoring in History and Paralegal Studies. He served in the US Army for eight years. Nathaniel is presently completing his Masters of Divinity with LAMP Theological Seminary and is the coordinator for Love-in-Action Tutorials to immigrants and the Liberian Community. He enjoys watching football/NE Patriots and Everybody Loves Raymond.
Jarrett Allebach, Assistant Pastor for Church Planting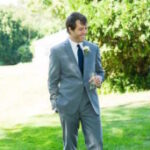 Rev. Jarrett Allebach and his wife Hillary have been in New England seven years now and the path to beginning a new church in Worcester has included many stops along the way. Jarrett grew up outside of Philadelphia and has spent most of his life on the east coast except for four years in Saint Louis, where he received his M.Div. He has been an assistant pastor, youth worker, ministry leader in a national park, substitute teacher, laid off, unemployed, an apprentice with a master gardner, and a rock climbing instructor. Through this and much more Jarrett has seen God's loving hand direct his path, turning even sorrow and disappointment to good. Jarrett finds it an incredible privilege to serve Jesus Christ and his church and is deeply grateful for his role at Grace Pres. and the opportunity to be part of what God is doing in Worcester. When not hanging out with his best friend (Hillary) and their kids (6, 4 & 1) Jarrett enjoys rock climbing, reading, snow boarding, the arts, hospitality, and developing meaningful friendships. Contact Pastor Jarrett at www.graceworcester.org.